Historic Duesenberg Marker Re-erected!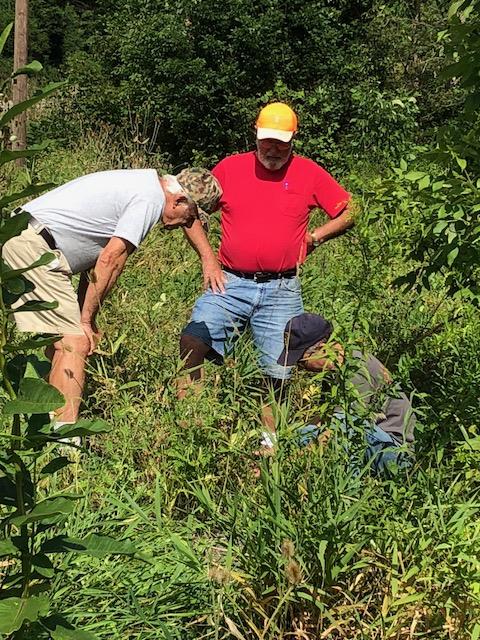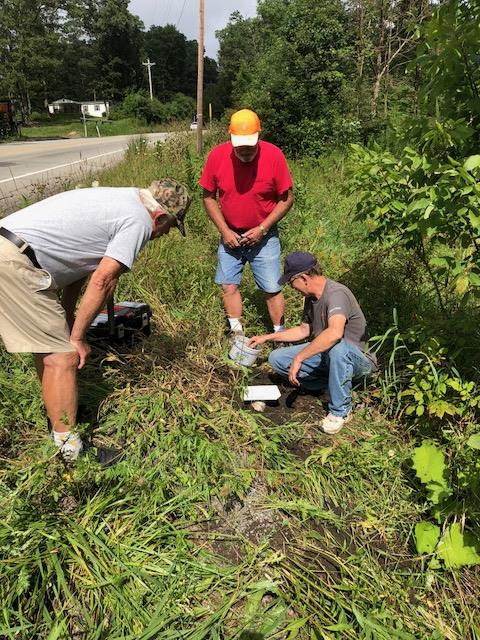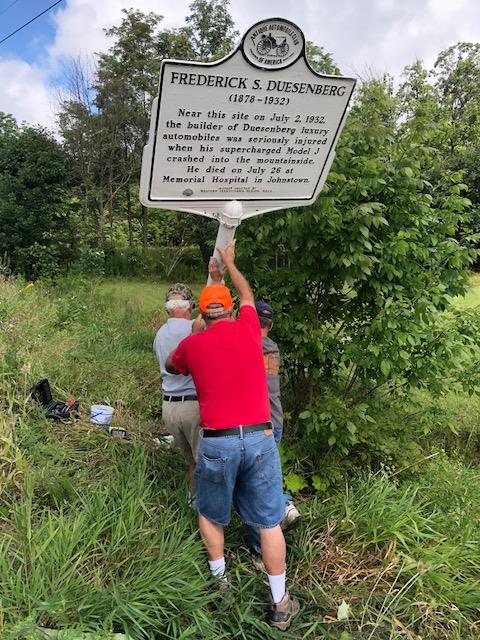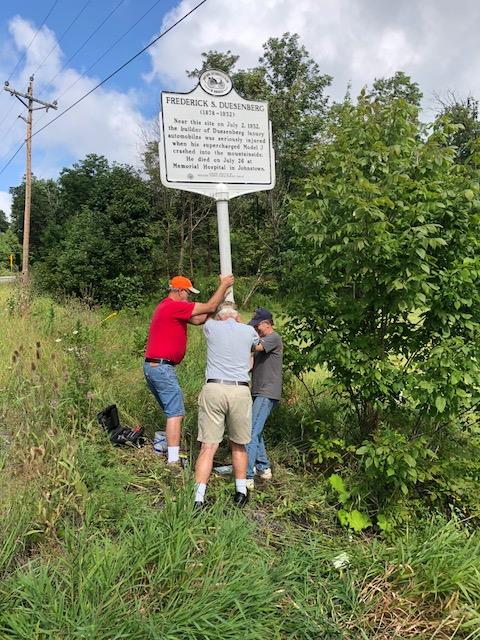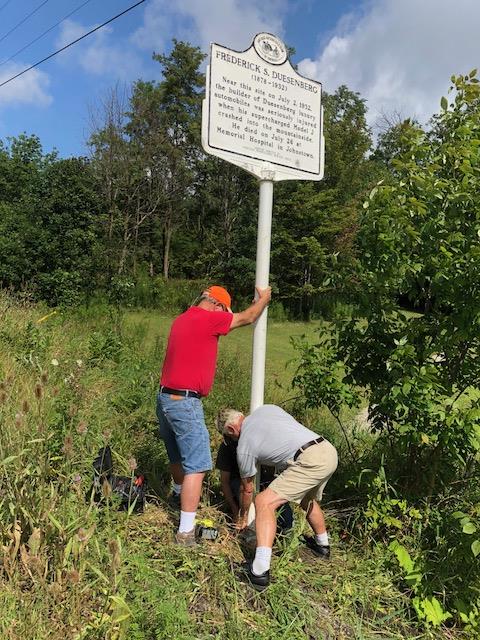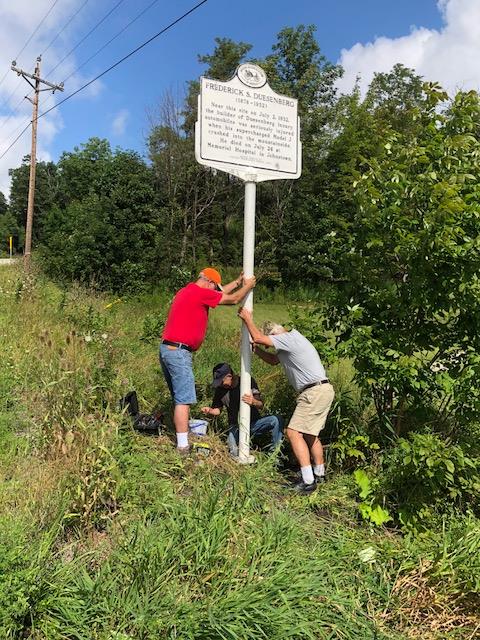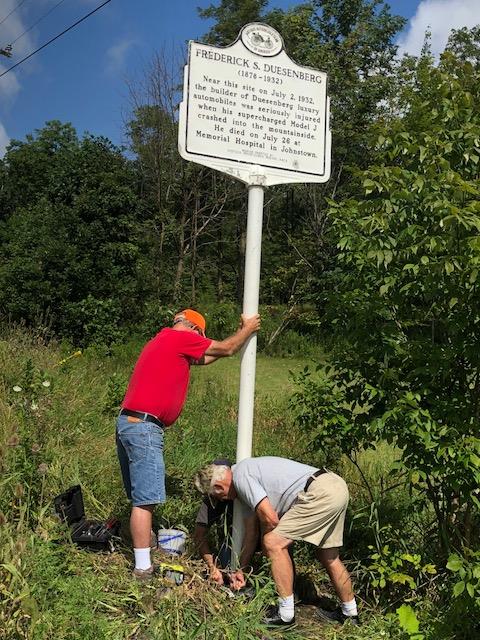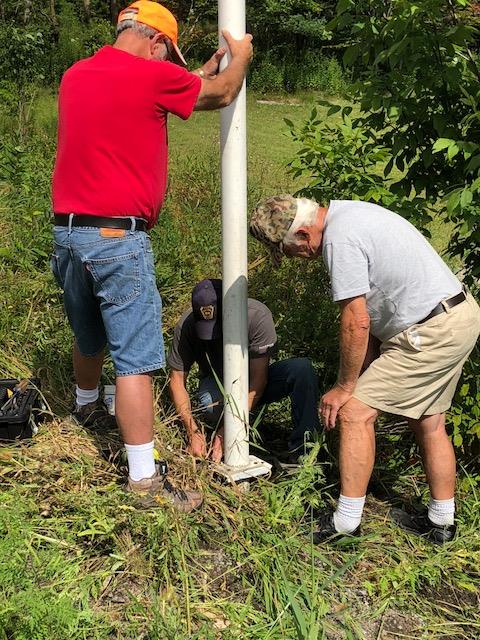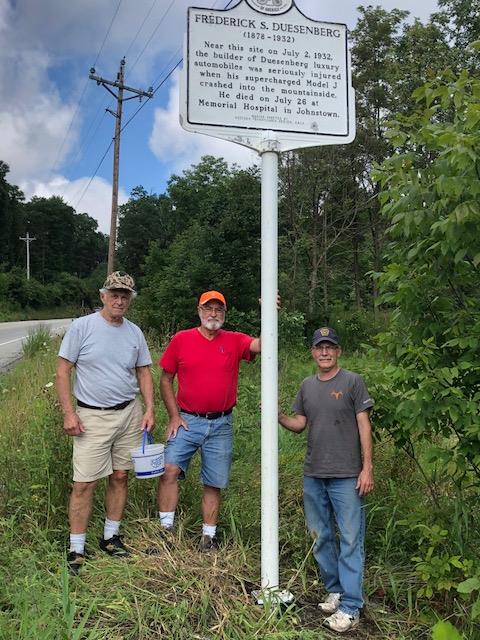 Choosing a day without rain. And after a 20 minute search for the pipe in the ground, the Duesenberg sign has been re-erected! Many thanks to Dave Sheetz, Tom Ulishney and Duane Anderson.
Western PA Region AACA erected a historic marker along during the 1999 Founders Tour on Route 30 on Ligonier Mountain near Jennerstown to commemorate the passing of automotive pioneer and innovator Frederick S. Duesenberg, who died at Memorial Hospital in Johnstown on July 26, 1932 after being seriously injured in an automobile accident, which happened near this site.
He was driving a supercharged Duesenberg Model J at the time and traveling at a high rate of speed.
This area of Route 30 gets a lot of snow in the winter time. A few winters ago, the marker was felled by a large snow plow. It was then taken and stored by Penn DOT in a nearby garage.
This summer Western PA Region members Duane Anderson, Dave Sheetz and Tom Ulishney returned the historic marker to the site. After a twenty minute search for the pipe holder in the ground, they were able to re-erect the Duesenberg sign. Thank you Duane, Dave and Tom.
Among Duesenberg's automotive innovations were four-wheel hydraulic brakes, over-head cams and four valves per cylinder. Many of these were born and tested through racing.