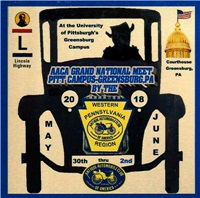 2018 Grand National

Email

Region Directors

Web Editor

Directions to Meetings

Membership

Car Show

Events

Chance Car

Newsletters

2018 Chance Car - 1966 Mustang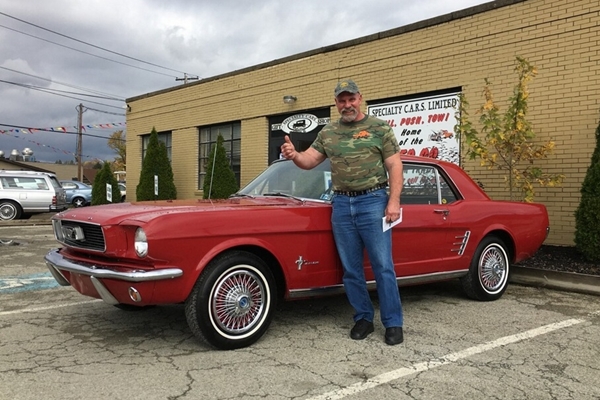 The Big 4, Saturday 27, 2018 7:00 PM Winning Number: 1032
The Winner of the 2018 Chance Car is
Carl Laitenberger from Romney, West Virginia.
The winning ticket was sold
by Jill and Mark Jackson.
Many Thanks to everyone who supported our Region!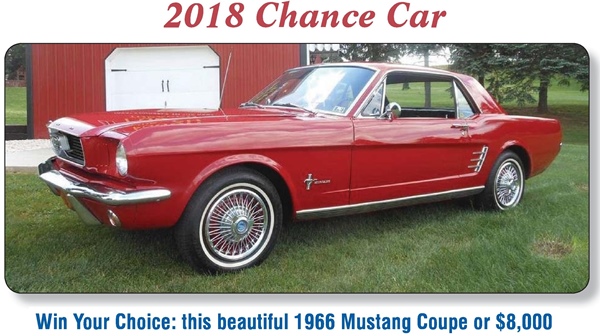 The Western PA Region's 2018 Chance Car is a red 1966 Mustang, automatic transmission with a black interior.

If you have any questions, please email the Western PA Region, AACA at westernparegion@hotmail.com.

The tickets also feature a cash option. Win Your Choice: 1966 Mustang OR $8,000.

The winner will be determined by the PA Big Four Lottery number drawn at 7:00 p.m. October 27, 2018.

If the winning ticket is not sold, tickets will play each following day until a winner is determined. The winner must claim the car within 30 days of winning date or forfeit The winner is responsible for title transfer.

2017 Chance Car - 1965 Mustang Convertible Winner
Saturday October 28th evening number: 0275
The Winning Ticket was not sold.

Sunday October 29th evening number: 5257
The winner of the 2017 Chance car is Rich Schober of Latrobe!
Thank you for supporting our Region.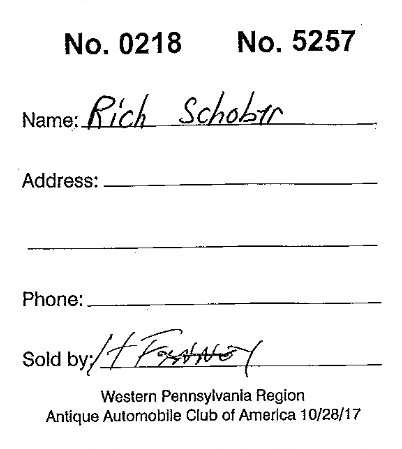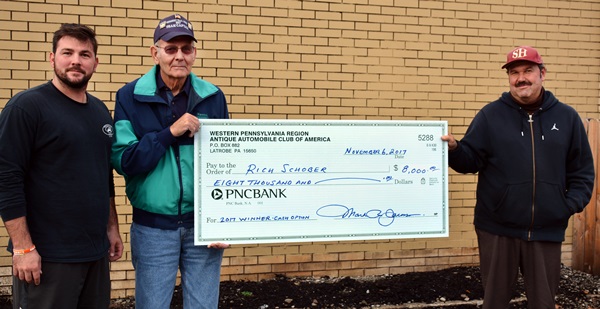 Rich chose the cash option of $8,000.
John Ross Kuhns Western PA Region President,
Howard Finney (winning ticket seller) presenting a check to Rich Schober