Email

Region Directors

Web Editor

Directions to Meetings

Membership

Car Show

Events

Chance Car

Newsletters


June 20, 2016 - 2016/2017 Scholarship Presentation

Douglas Knight & David Pickford were this year's recipients of the Western PA Region's Scan Tool Scholarship.
2017 Scan Tool Scholarship presentation on June 20th at the Western PA Region monthly meeting to David Pickford the recipient from Eastern Westmoreland Career and Technology Center.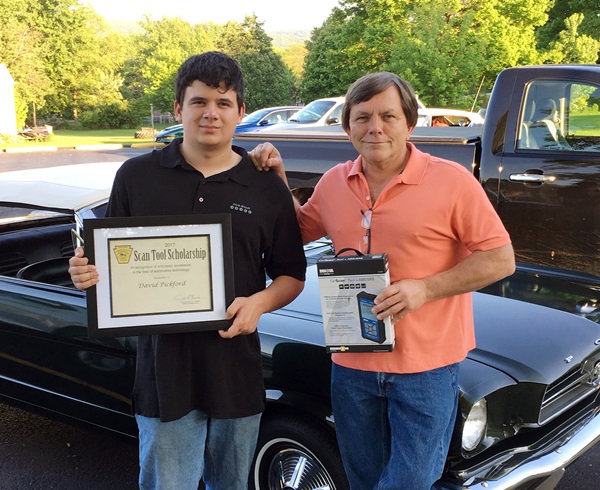 John Kuhns Sr. presents scholarship certificate & scan tool to David Pickford.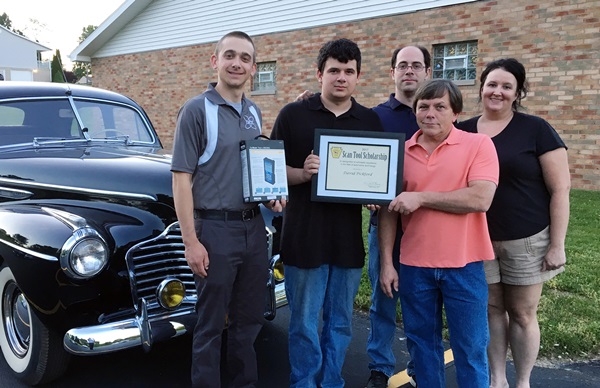 Michael Wortman EWCTC automotive instructor, David Pickford, Avrel Pickford,
John Kuhns and Barbara Pickford - Avrel and Barbara are David's parents.
The Central Westmoreland Career and Technology Center recipient, Douglas Knight, could not attend since his Tech graduation was the same evening. Douglas Knight was presented his award at a school ceremony earlier in May.

---